---
Michael's 2015 album, "Shred Force 1" released by Rat Pak Records debuted at no. 11 on the Billboard Hard Rock charts
when it was released in April of this year. Michael was the guest guitarist on VH1 Classic's "That Metal Show" hosted by Eddie Trunk as part of the "SF1" promotion.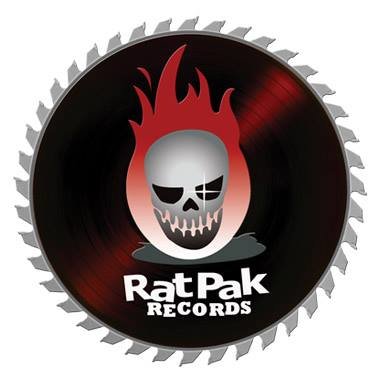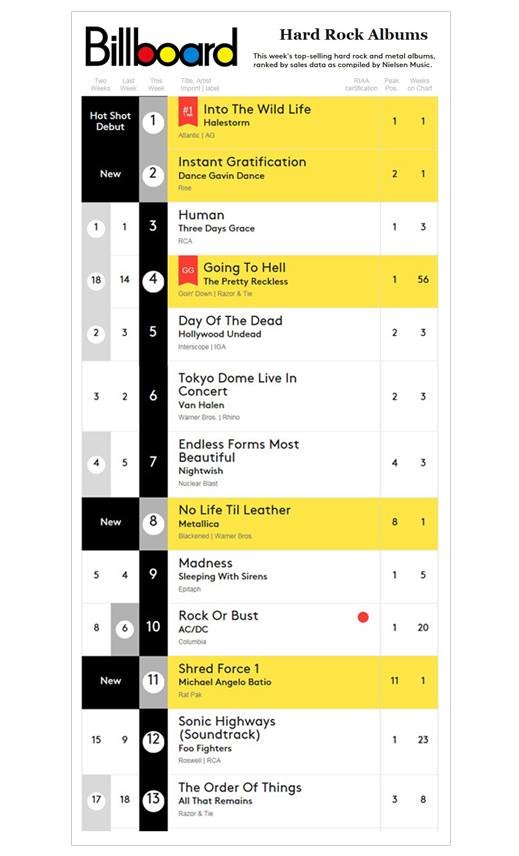 ---
MAB Signature Picks, Strings and Cables

Michael Angelo Batio, with the ChromaCast company, now has MAB signature guitar picks, signature guitar strings and signature cables.

Click here to order any or all of the great MAB signature products from Chromacast!

All of these signature MAB products are sold exclusively through ChromaCast!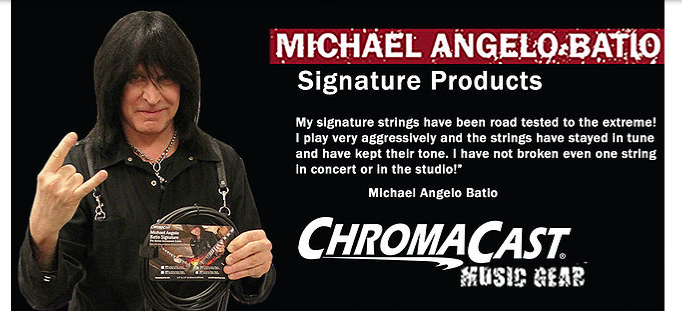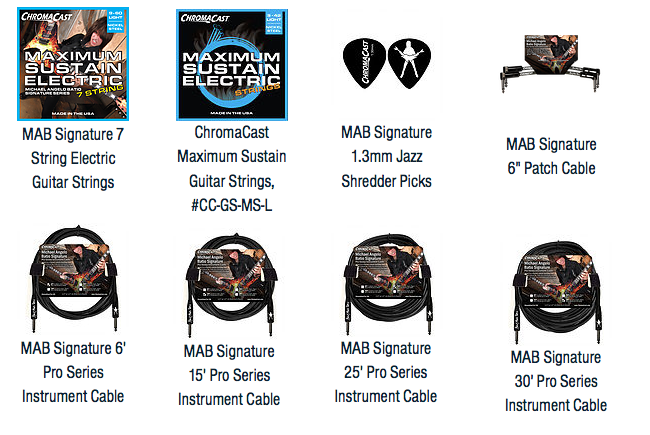 "The MAB String Dampener" is great for tapping and legato style guitar playing!

You can purchase it HERE at our store.

Easy to use. No assembly required. NO DRILLING anywhere on your instrument!

Michael invented "The MAB String Dampener" to function as a proverbial "3rd hand" when he performed on his famous Double-Guitar. "The MAB String Dampener" slides on to your guitar when you want to use use it and then you can take it off when you are done with it. There is NO DRILLING ANYWHERE on your expensive instrument, NO ASSEMBLY required and no tools are used to place the dampener on or take it off your guitar. 2 Thumbscrews are all it takes to put "The MAB String Dampener" on or take it off of your instrument. "The MAB String Dampener" fits ALL 6, 7 or 12 string, Electric or Acoustic Guitars. People who have seen Michael perform his trademarked Double-Guitar always comment on how effortlessly Michael plays it. Part of his effortless playing is "The MAB String Dampener." The function of "The MAB String Dampener" is to stop ALL extraneous or unwanted string noise. This results in ONLY the note you want to sound is played. All other notes are completely dampened. "The MAB String Dampener" also helps stop excessive feedback, helps "cleanup" your guitar playing, is completely adjustable and moves out of the way when you don't want to use it. If you are playing a passage on your guitar that requires "The MAB String Dampener" you can with one quick motion put it down on the frets and use it. When you are done using it just move the bar up and out of the way. This dampener is so easy to use, install and adjust that we feel comfortable saying it is THE BEST one in the WORLD! Not only does it work fantastically, it looks great.

The "MAB String Dampener" is patented and protected under a patent issued by the USA.
US Patent No. 7,488,880
Michael Angelo Batio is an icon of Rock and Metal guitar. He is known worldwide for his amazing fretwork, his innovative and original live show, his inventions such as the "MAB Over-Under technique," the V shaped Double-Guitar and his incredible sense of humor between songs during his concerts.

Michael Angelo Batio featuring lead vocalist Marsy Flame.

Michael met Marsy in Milan, Italy where they filmed a music video that received great response.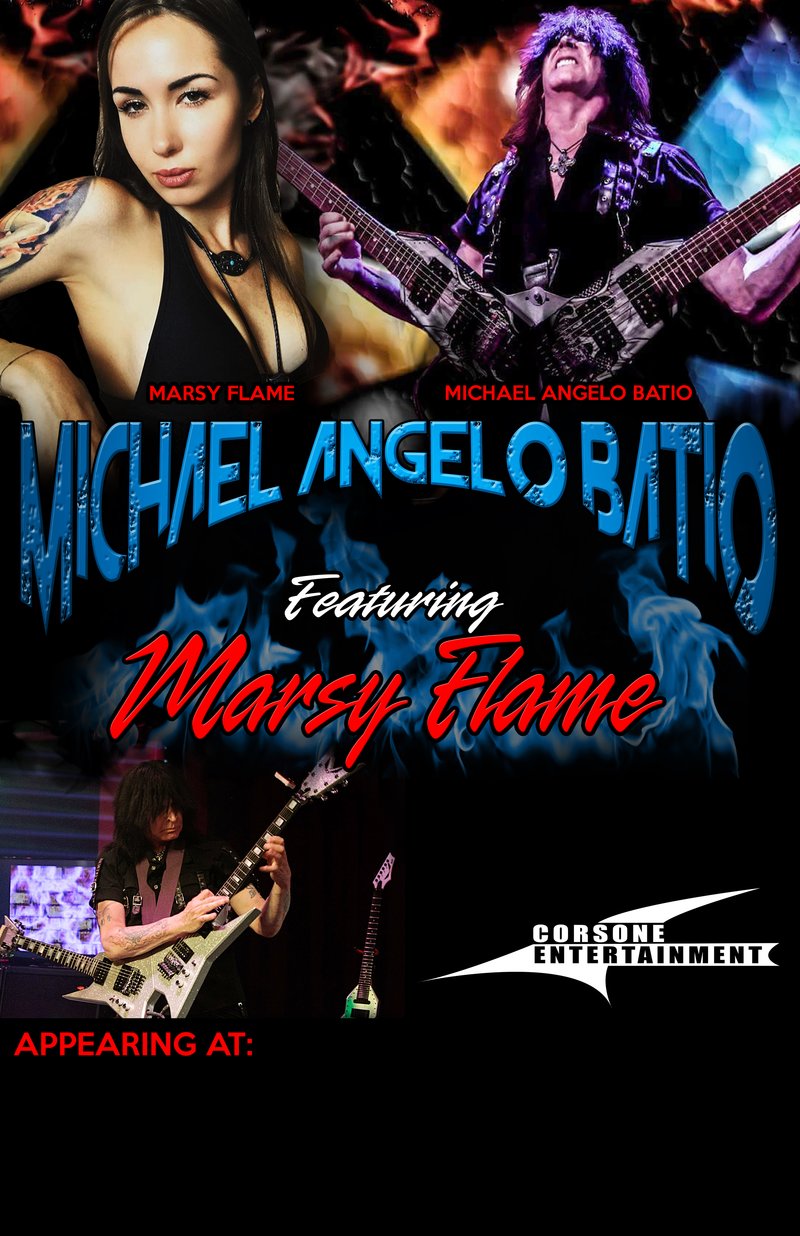 Marsy was then recruited to sing for Michael's band on a Europe tour in 2017 and now she is the vocalist with the MAB band in the USA. She is a great singer. She was on "The Voice" in Ukraine and She is a prolific songwriter.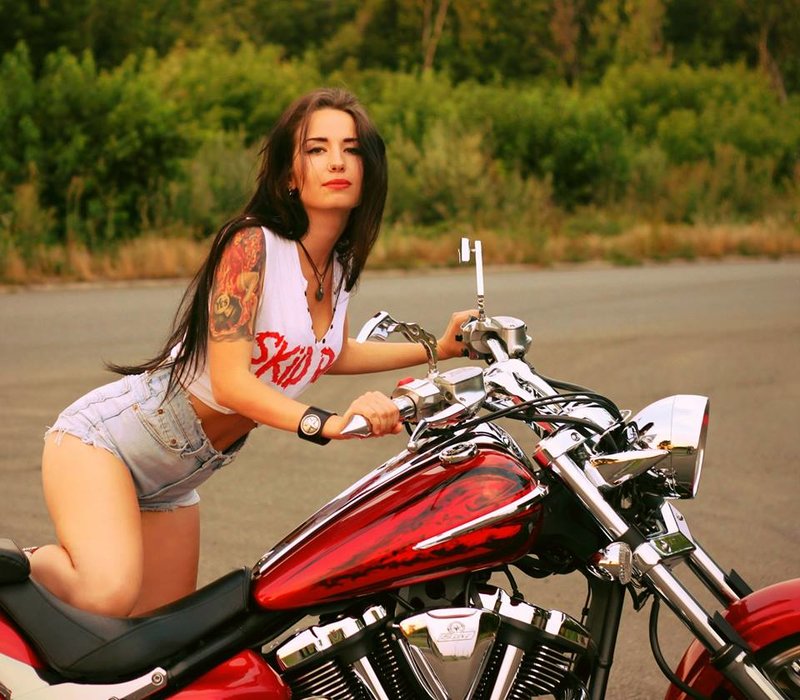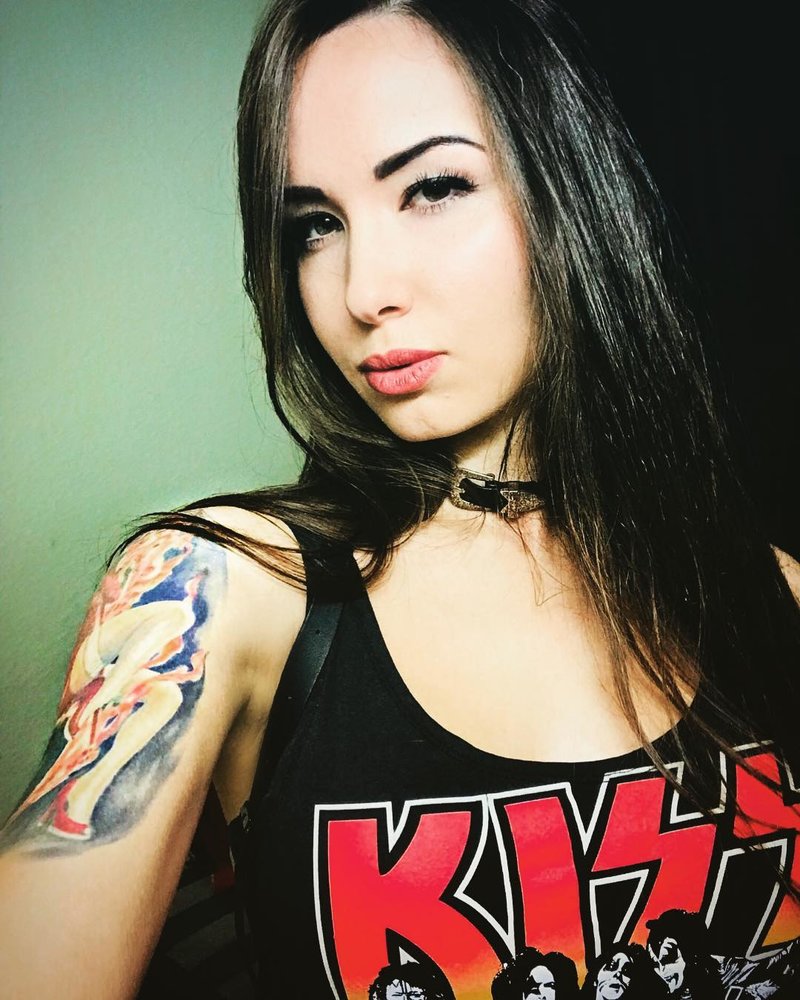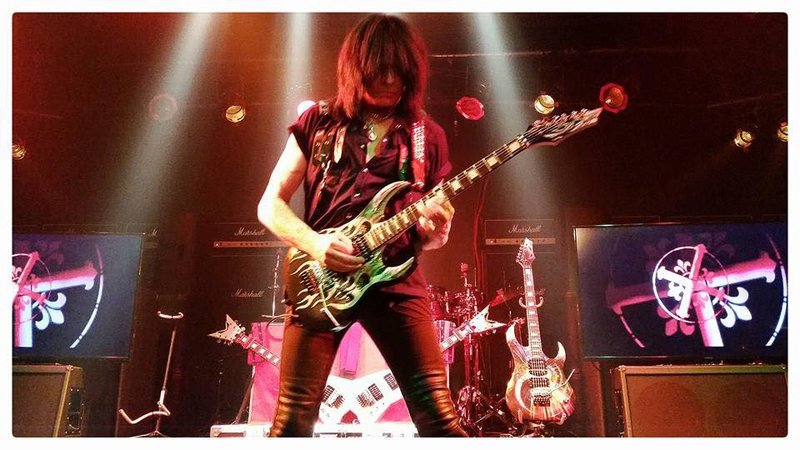 Michael has performed shows in 58 countries.

Michael Angelo Batio concerts feature Michael's incredible and popular original music plus his fantastic versions of artists such as Pantera and more.

The show also includes Michael's "Rock and Roll Hall of fame" inducted Double-Guitar!
MAB OFFICIAL FACEBOOK PAGE 348,000 fans
MAB OFFICIAL INSTAGRAM PAGE over 60,000 followers
MAB "Speed Kills" video over 19,000,000 views
MAB Double-Guitar video over 9,500,00 views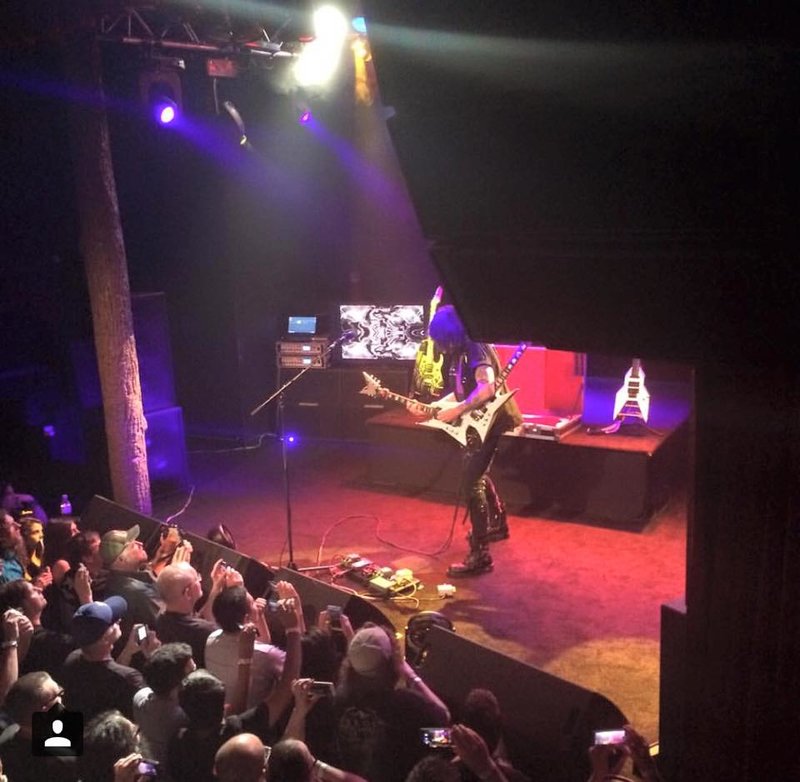 Michael was voted the "No. 1 Shredder of ALL TIME" by Guitar One Magazine.

Michael invented and was the world's 1st player of the V shaped, twin neck Double-Guitar.

Michael has over 100,000,000 views on YouTube.
In 2017 Michael performed a fantastic Double-Guitar version of the USA national anthem, played live at a Special Olympics event. A video of the performance was posted by a fan, has gotten over 1,500,000 views on Facebook.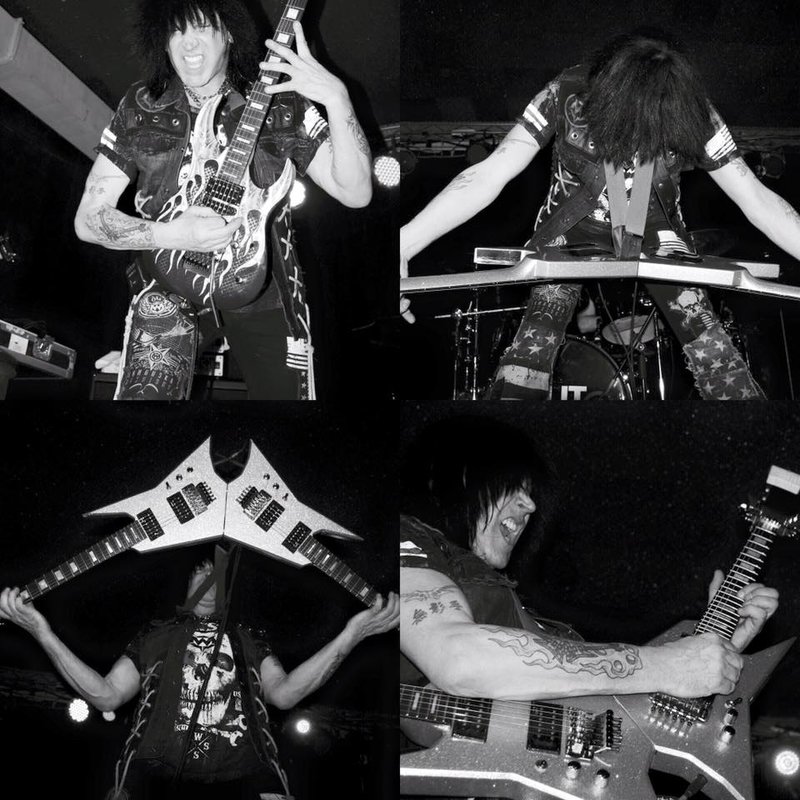 "The most blazing guitarist on the planet," Guitar World Magazine

"Laser guided fretwork and the fastest of fingers, Michael Angelo Batio is practically a God. Seriously!" Total Guitar Magazine in the U.K.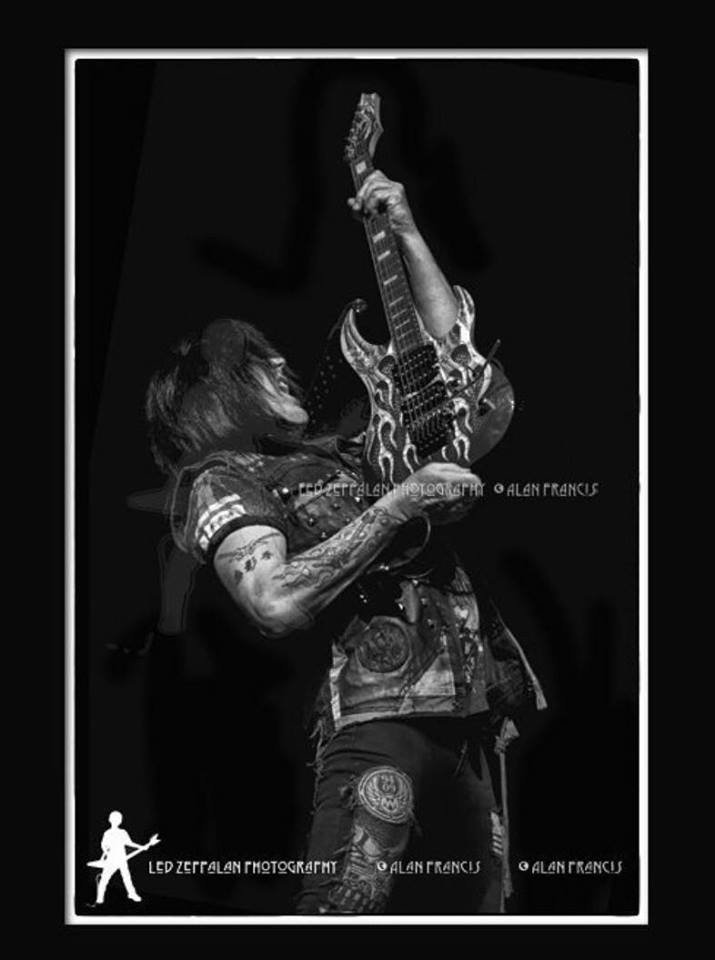 BOOKING in the USA and North America
Bruce Corsone
Office 630-434-7858
brucecorsone@gmail.com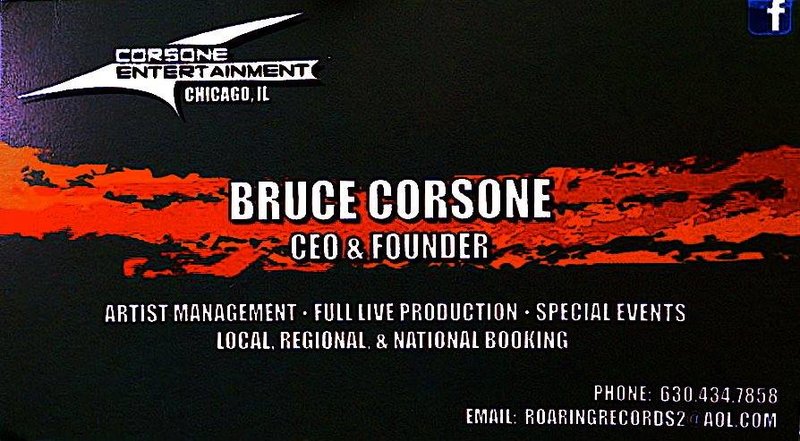 ---
Pictured below - Michael's "Monster Mix" Studio

Michael engineers, records and produces his own albums at Monster Mix Studio. They are released, along with all affiliated Artists, through M.A.C.E. Records.

Michael also works with many top International Artists as well as high profile local one's.
M.A.C.E. Music is always looking for the "next BIG thing" and has the facilities to produce world class albums, including the ability to distribute and promote them.

Some of the many Artists that Michael has recorded with and has been featured with are: Chris Adler (Lamb of God, Megadeth,) Jim Gillette (NITRO,) Victor Wooten (5 time Grammy Award winning Bassist,) Mark Tremonti (Creed, Alter Bridge,) Gianna Chilla (finalist on Italy's TV show "The Voice",) George Lynch (Dokken, Lunch Mob,) Katrina Johansson (Guitarist for Wendy O. Williams, Solo Artist,) Jeff Loomis (Arch Enemy,) Craig Goldy (Ronnie James Dio,) Rudy Sarzo (Ozzy, Whitsnake,) Producers Josh Wilbur (Megadeth, Lamb of God,) Mr. Kane Churko (Five Finger Death Punch, Disturbed,) and many more.

M.A.C.E. Music has also released numerous affiliated Artist CDs, now mostly in the form of digital downloads through ITunes and other major on line outlets. M.A.C.E. Music has worldwide Digital Distribution.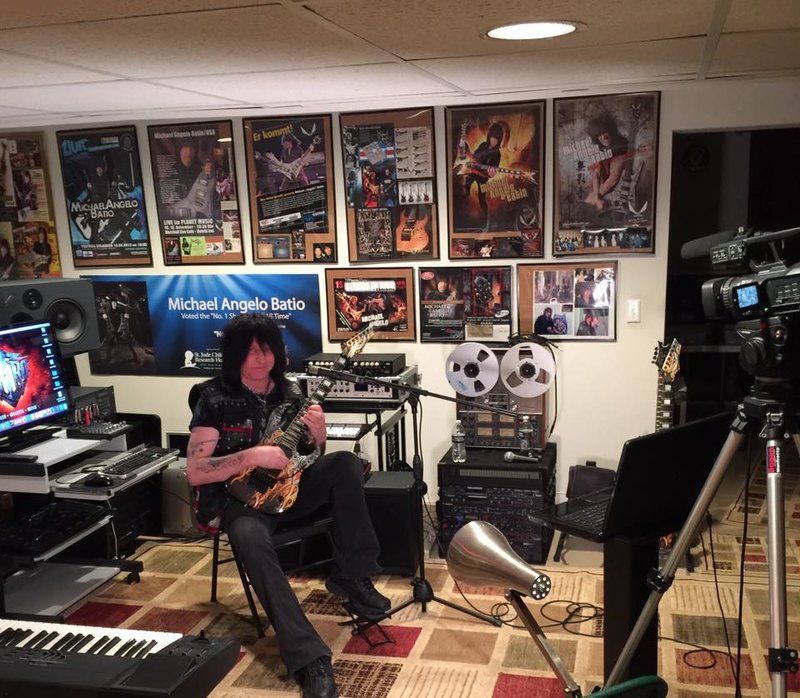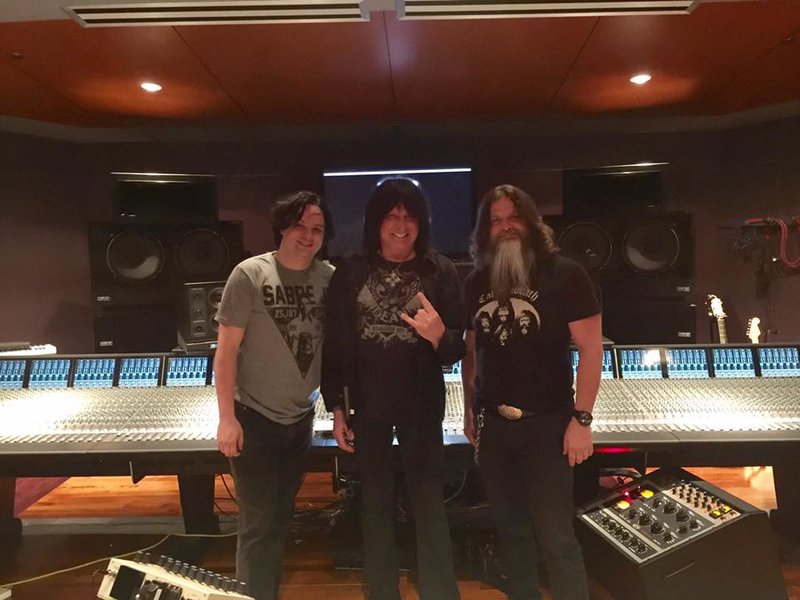 Pictured above: Michael with award winning Producers Mr. Kane and Kevin Churko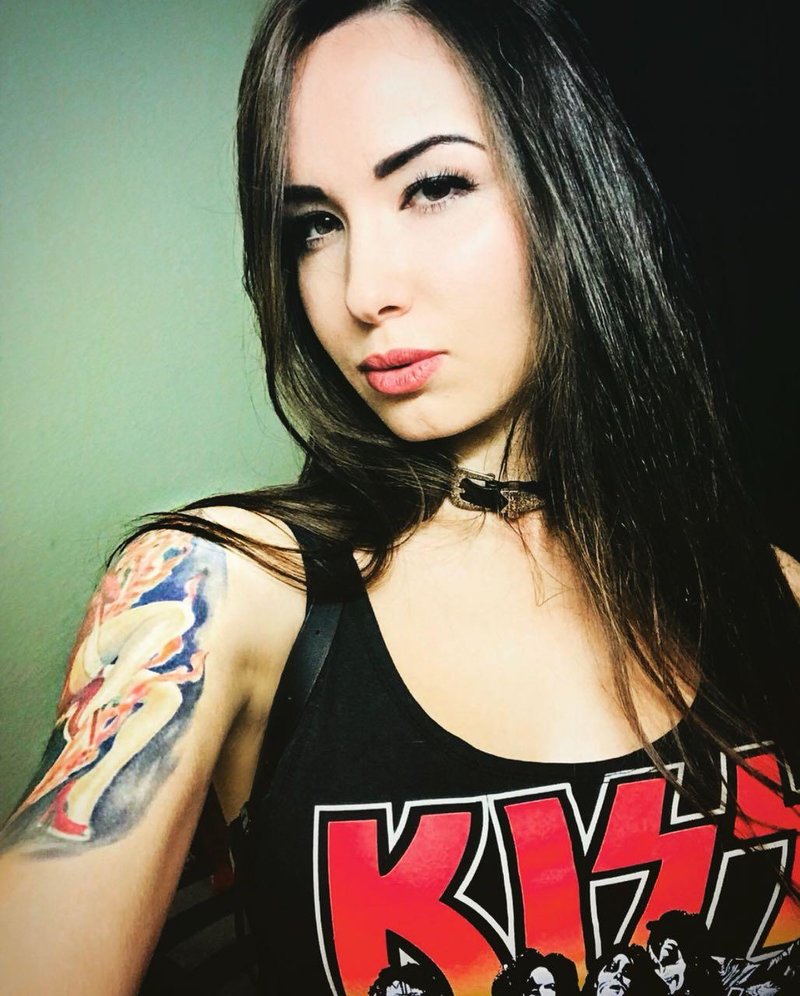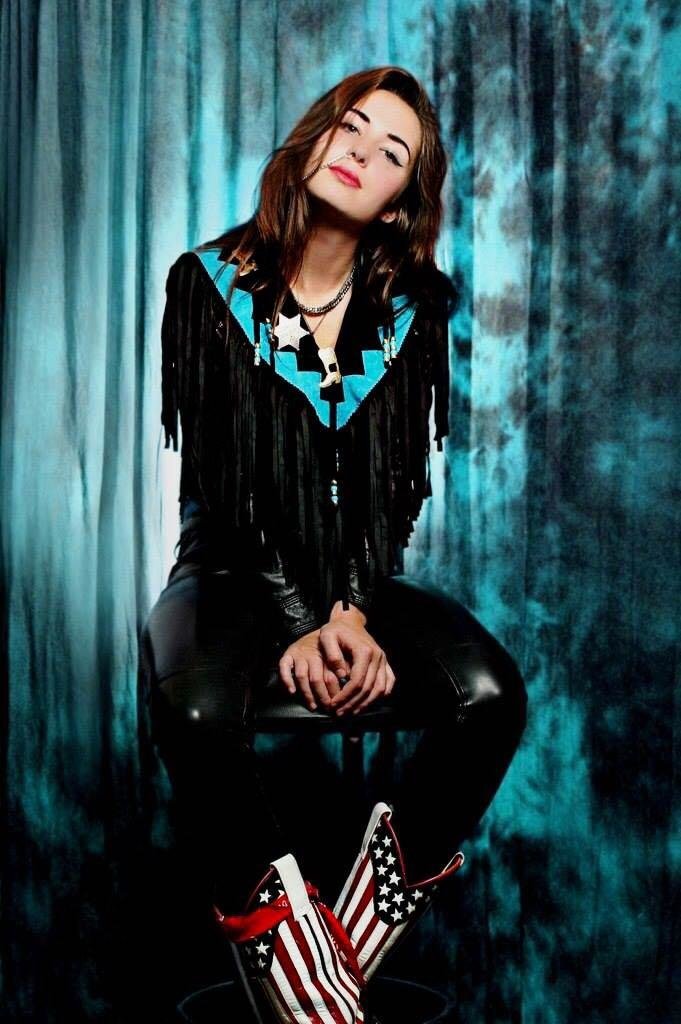 Pictured above: 2 photos of singer Marsy Flame
Marsy Flame toured Europe with Michael Angelo Batio as the new vocalist in his band in November and December, 2017
She also filmed several music videos with Michael that got great response and great numbers of views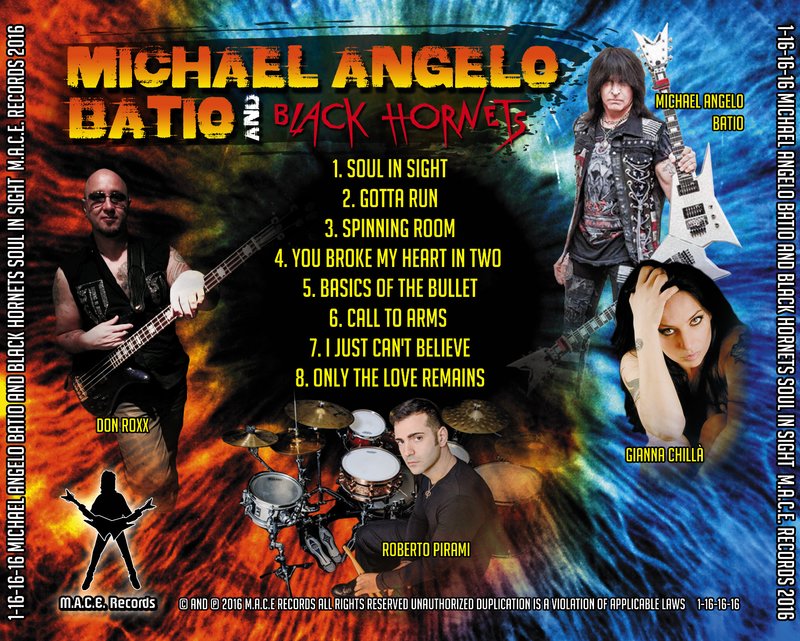 Pictured above: M.A.C.E. Records release - Michael Angelo Batio and Black Hornets featuring Gianna Chilla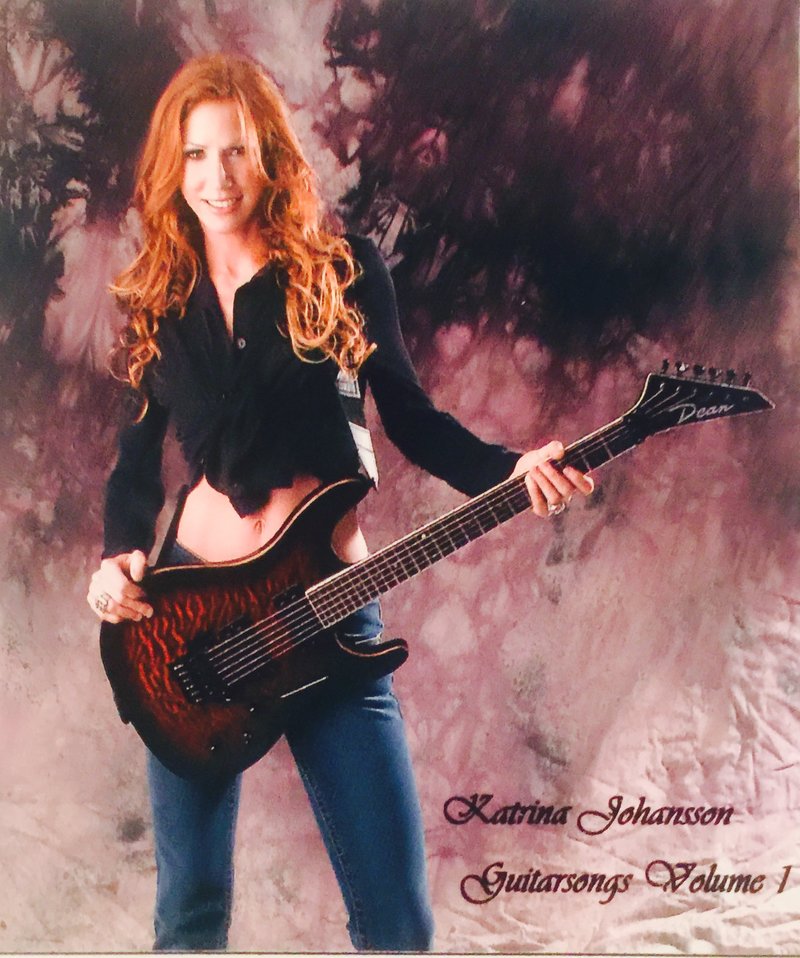 Pictured above: M.A.C.E. Records release - Katrina Johansson