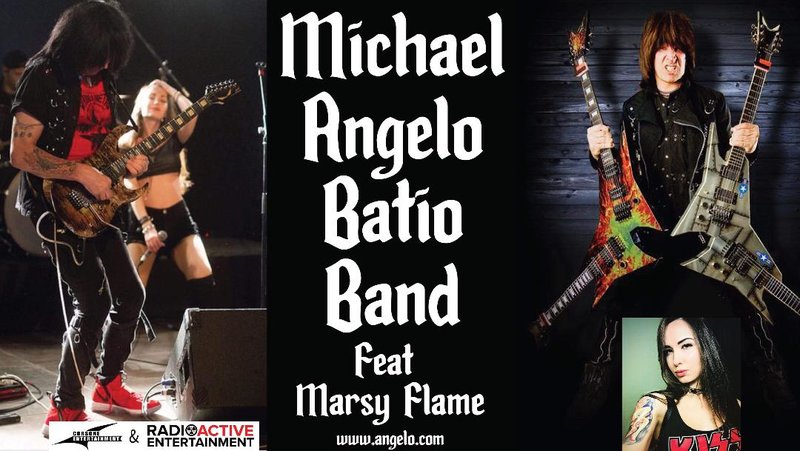 Michael Angelo Batio is an icon of Rock and Metal guitar. He is known worldwide for his amazing fretwork, his innovative and original live show, his inventions such as the "MAB Over-Under technique," the V shaped Double-Guitar and his incredible sense of humor between songs during his concerts.

The Michael Angelo Batio band features lead vocalist Marsy Flame.

Michael met Marsy in Milan, Italy where they filmed a music video that received great response.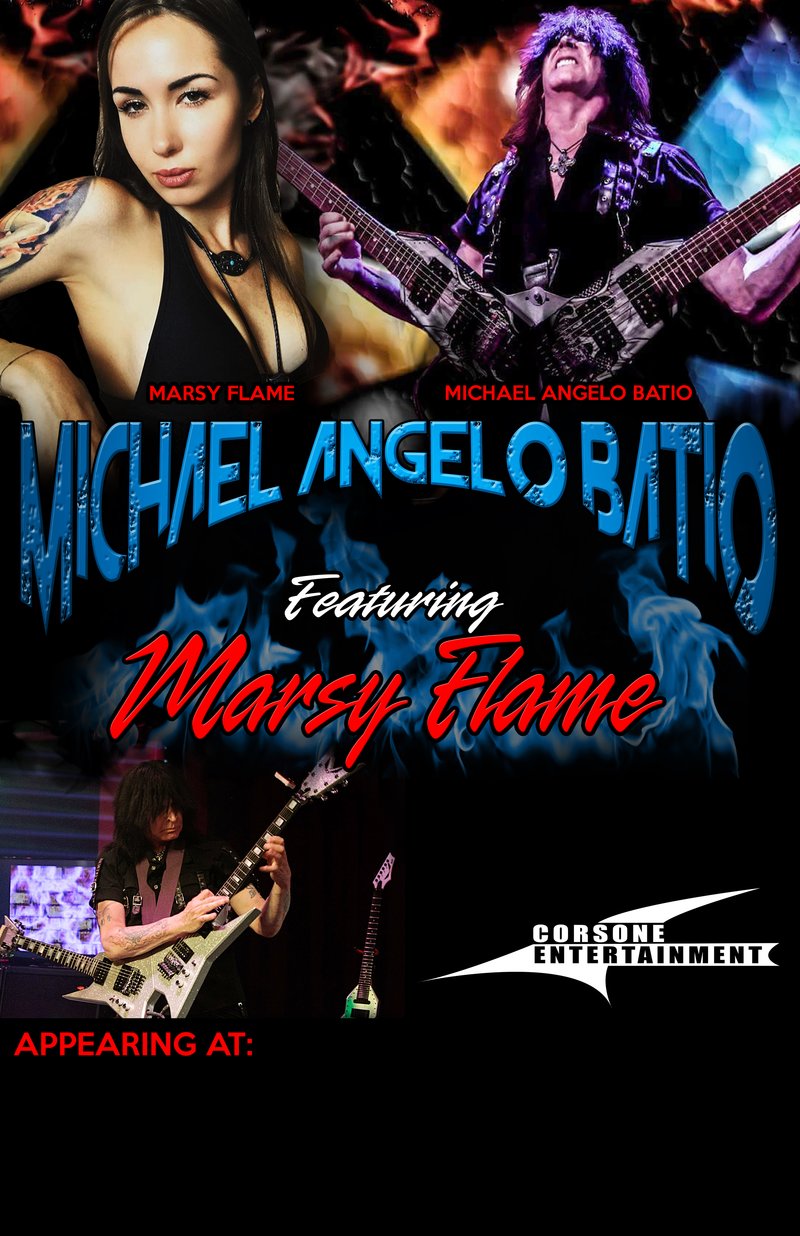 Marsy was then recruited to sing for Michael's band on a Europe tour in 2017 and now she is the vocalist with the MAB band in the USA. She is a great singer. She was on "The Voice" in Ukraine and She is a prolific songwriter.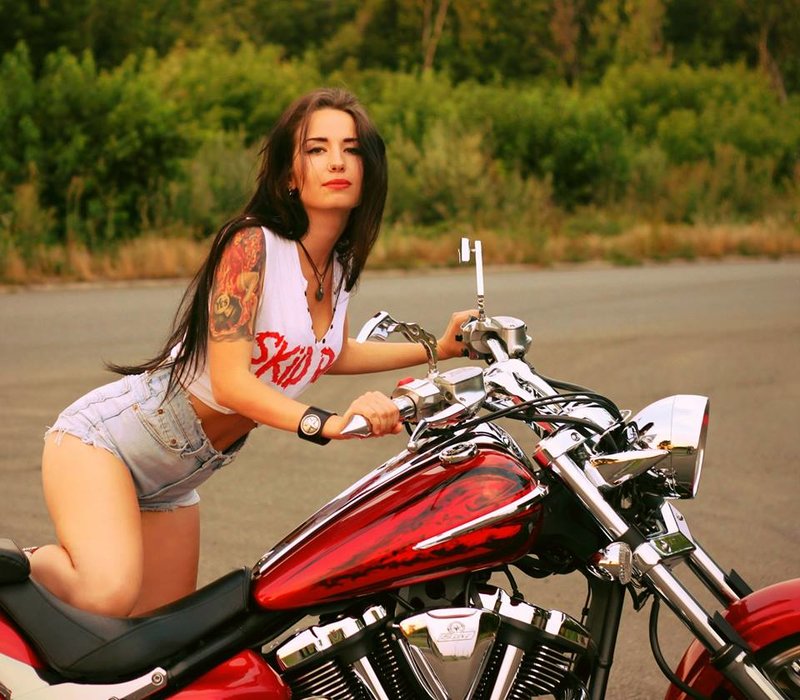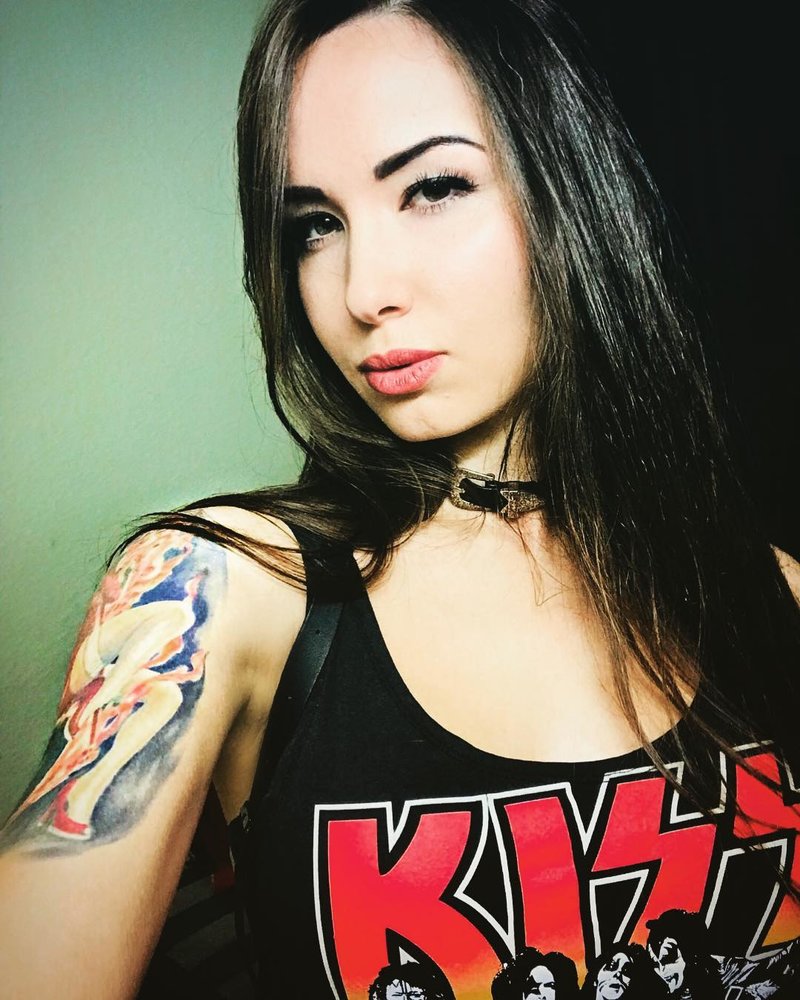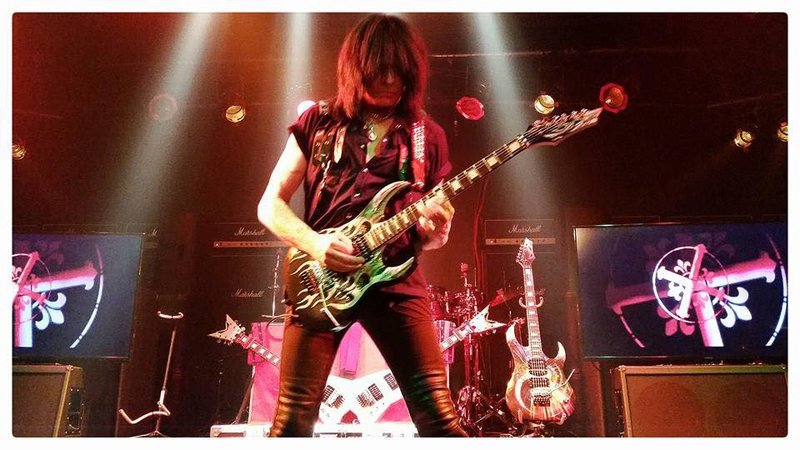 Michael has performed shows in 58 countries.

The Michael Angelo Batio band features Michael's incredible and popular original music plus his fantastic versions of artists such as Pantera and more.

The show also includes Michael's "Rock and Roll Hall of fame" inducted Double-Guitar!
MAB OFFICIAL FACEBOOK PAGE 348,000 fans
MAB OFFICIAL INSTAGRAM PAGE over 60,000 followers
MAB "Speed Kills" video over 19,000,000 views
MAB Double-Guitar video over 9,500,00 views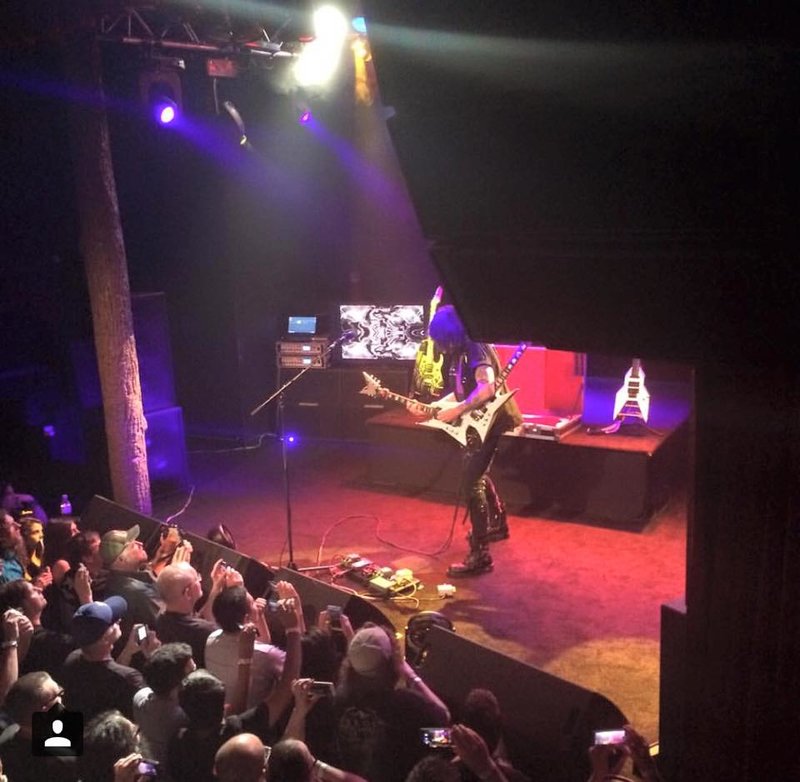 Michael was voted the "No. 1 Shredder of ALL TIME" by Guitar One Magazine.

Michael invented and was the world's 1st player of the V shaped, twin neck Double-Guitar.

Michael has over 100,000,000 views on YouTube.
In 2017 Michael performed a fantastic Double-Guitar version of the USA national anthem, played live at a Special Olympics event. A video of the performance was posted by a fan, has gotten over 1,500,000 views on Facebook.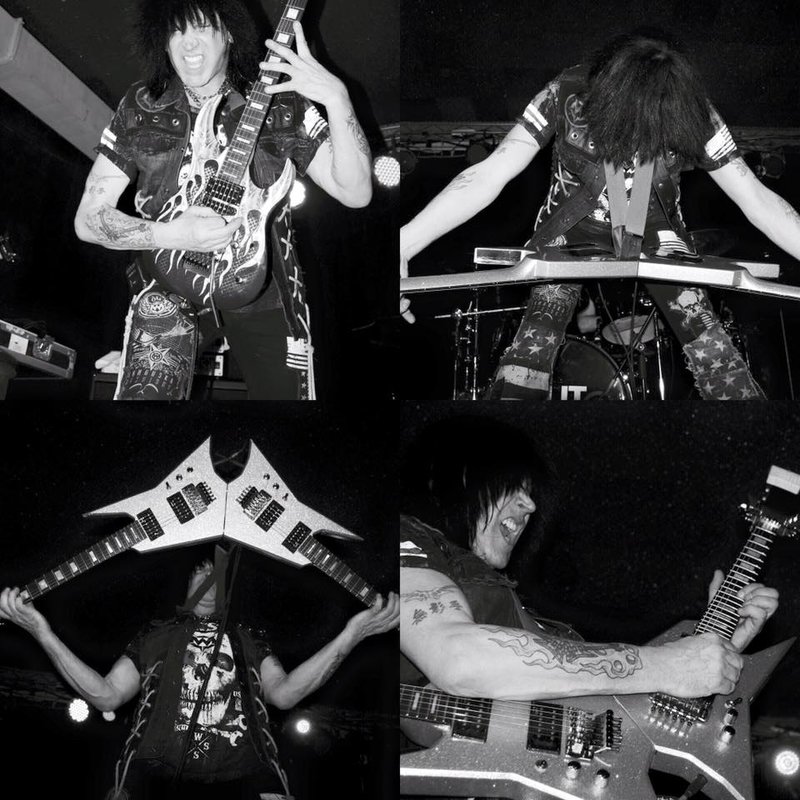 "The most blazing guitarist on the planet," Guitar World Magazine

"Laser guided fretwork and the fastest of fingers, Michael Angelo Batio is practically a God. Seriously!" Total Guitar Magazine in the U.K.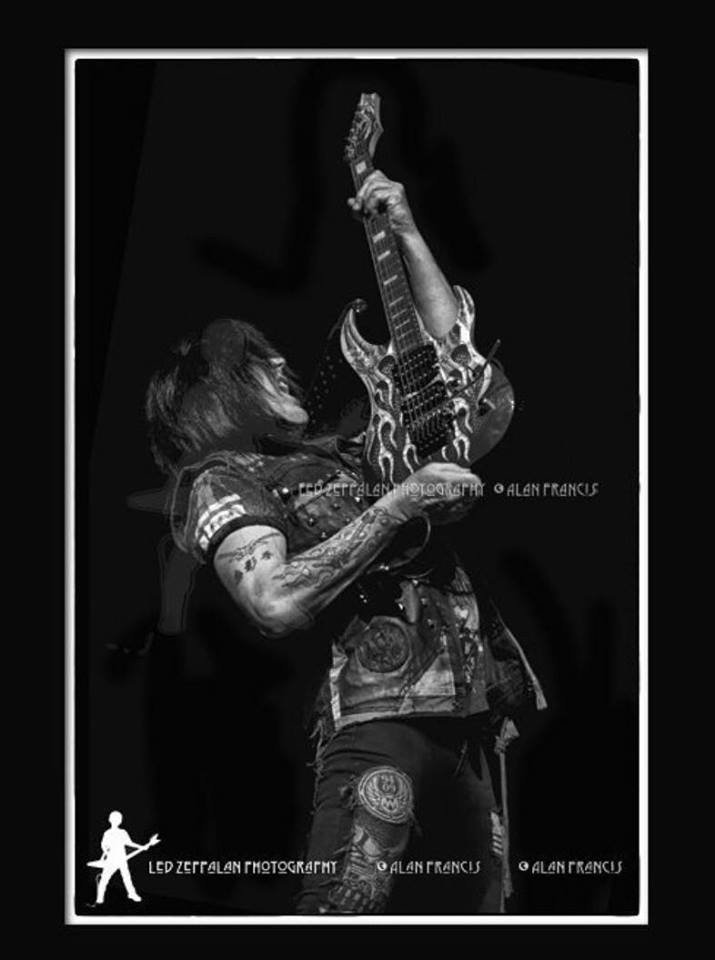 BOOKING in the USA and North America
Bruce Corsone
Office 630-434-7858
brucecorsone@gmail.com