All MAB DVDs are sold by Metal Method Productions. You can find all of Michael's instructional programs at Metal Method from his original "Star Licks" video, which is the very first "shred' video ever, his iconic "Speed Kills" program to the most recent MAB instructional works there.

Clicking on the link below will take you directly to the Metal Method site.

Click here to order MAB instructional DVDs and / or as digital downloads.

Michael has influenced the worldwide guitar community and changed the way people play guitar. His lessons have inspired major artists such as Tom Morello, John Petrucci, Dimebag, Michael Romeo, Corey Beaulieu, Herman Li and many more. People all over the world use Michael's concepts as teaching guides and Michael's influence spans generations. These instructional programs are "moments in time" that will change the way you play for the better, forever!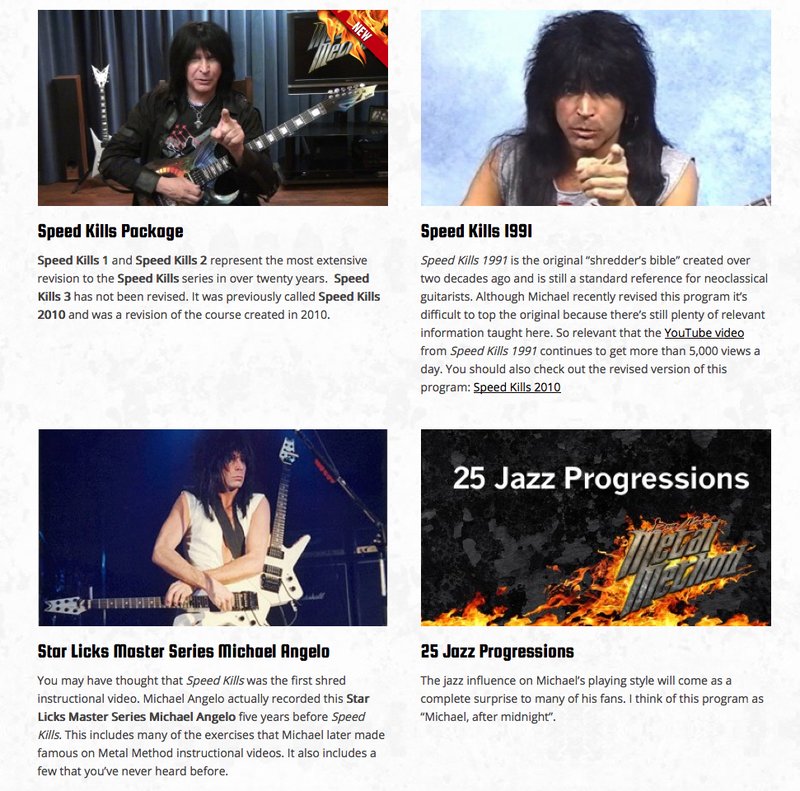 HANDS WITHOUT SHADOWS ® is a registered trademark of Michael Angelo Batio and M.A.C.E. Music
HWS ® is a registered trademark of Michael Angelo Batio and M.A.C.E. Music
ASSUME THE SHRED POSITION ® is a registered trademark of Michael Angelo Batio and M.A.C.E. Music
DIVISIBLE BY METAL ™ is a trademark of Michael Angelo Batio and M.A.C.E. Music
---