Pictured below - Michael's "Monster Mix" Studio

Michael engineers, records and produces his own albums at Monster Mix Studio. They are released, along with all affiliated Artists, through M.A.C.E. Records.

Michael also works with many top International Artists as well as high profile local one's.
M.A.C.E. Music is always looking for the "next BIG thing" and has the facilities to produce world class albums, including the ability to distribute and promote them.

Some of the many Artists that Michael has recorded with and has been featured with are: Chris Adler (Lamb of God, Megadeth,) Jim Gillette (NITRO,) Victor Wooten (5 time Grammy Award winning Bassist,) Mark Tremonti (Creed, Alter Bridge,) Gianna Chilla (finalist on Italy's TV show "The Voice",) George Lynch (Dokken, Lunch Mob,) Katrina Johansson (Guitarist for Wendy O. Williams, Solo Artist,) Jeff Loomis (Arch Enemy,) Craig Goldy (Ronnie James Dio,) Rudy Sarzo (Ozzy, Whitsnake,) Producers Josh Wilbur (Megadeth, Lamb of God,) Mr. Kane Churko (Five Finger Death Punch, Disturbed,) and many more.

M.A.C.E. Music has also released numerous affiliated Artist CDs, now mostly in the form of digital downloads through ITunes and other major on line outlets. M.A.C.E. Music has worldwide Digital Distribution.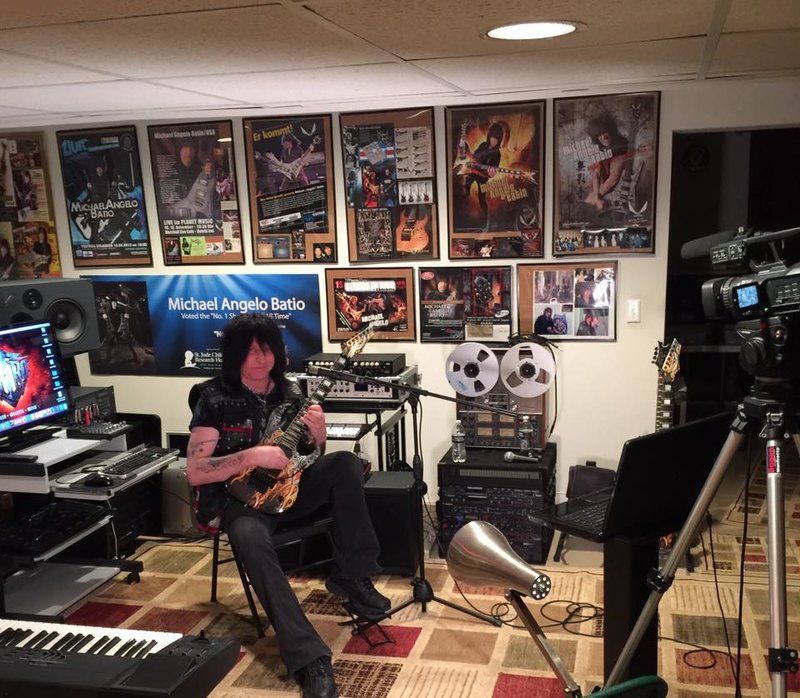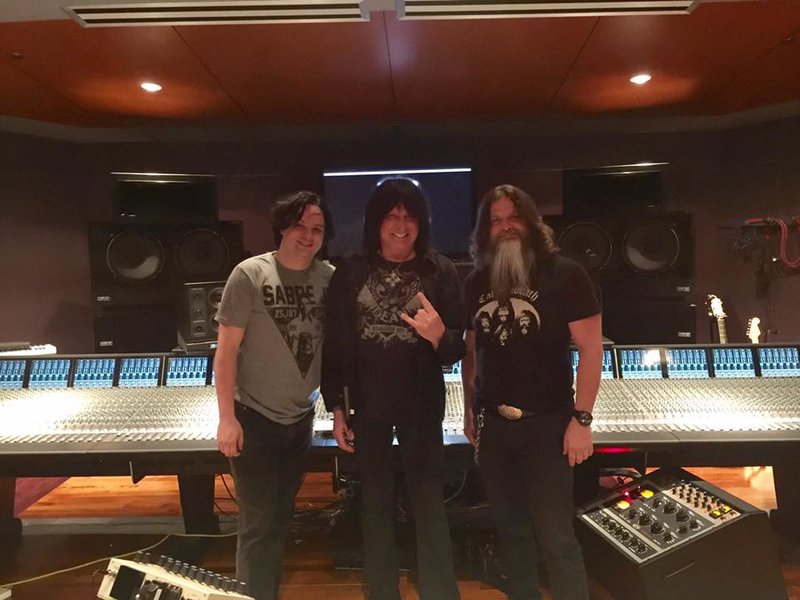 Pictured above: Michael with award winning Producers Mr. Kane and Kevin Churko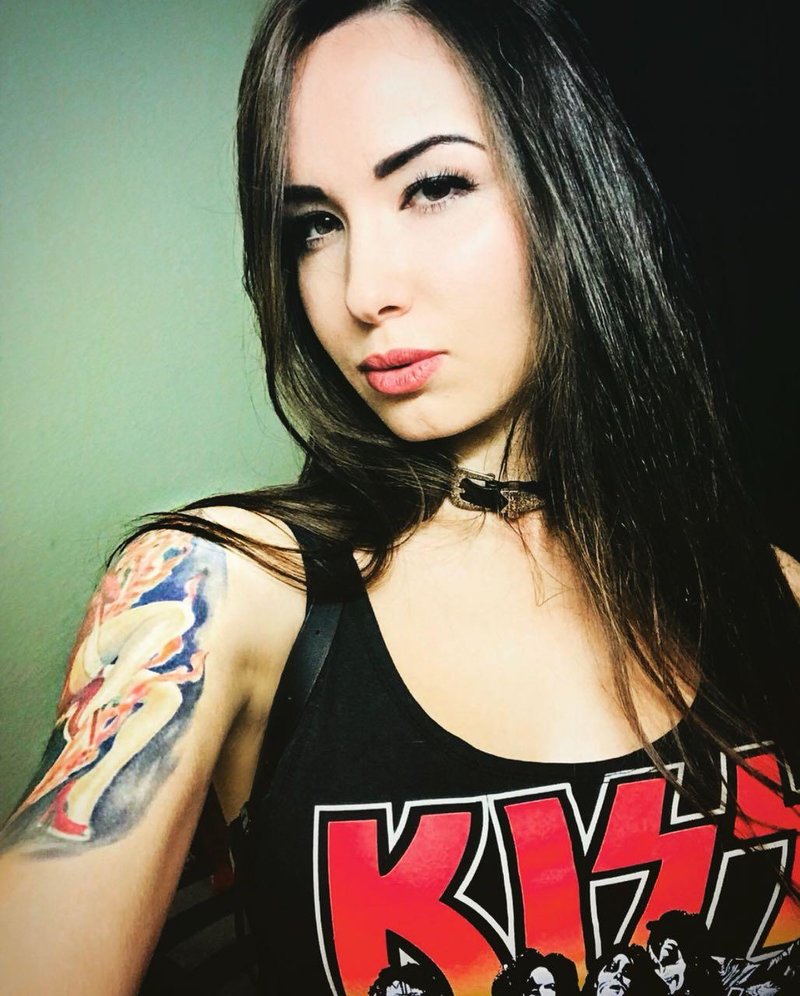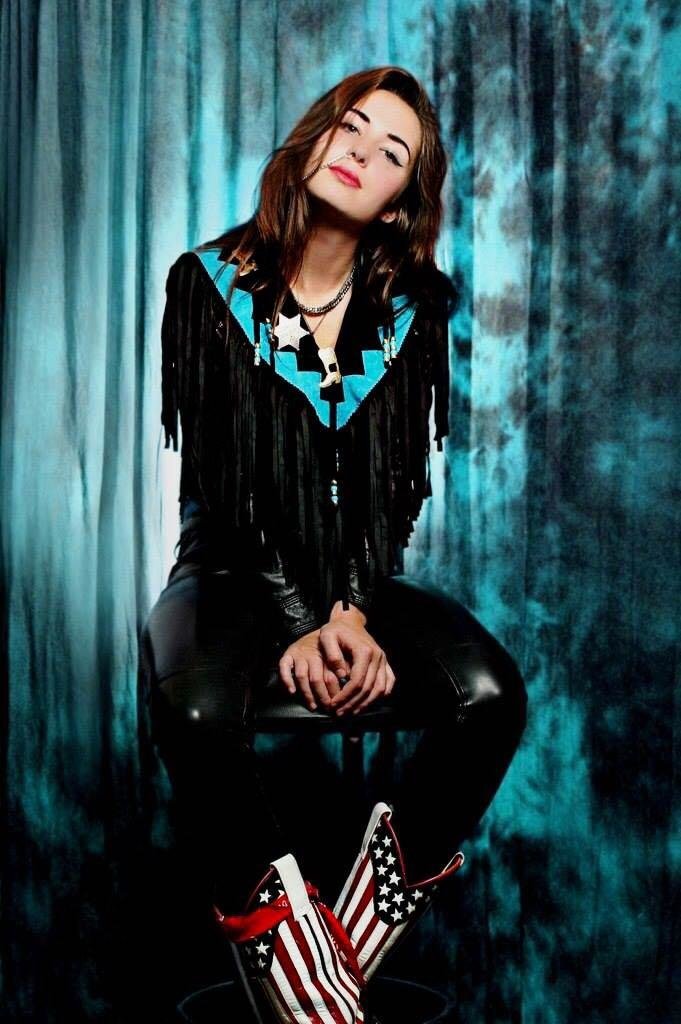 Pictured above: 2 photos of singer Marsy Flame
Marsy Flame toured Europe with Michael Angelo Batio as the new vocalist in his band in November and December, 2017
She also filmed several music videos with Michael that got great response and great numbers of views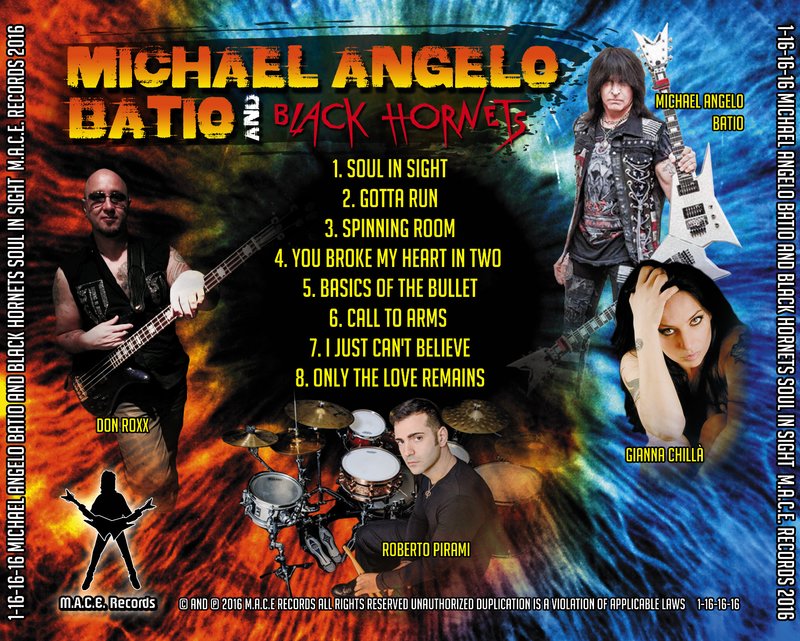 Pictured above: M.A.C.E. Records release - Michael Angelo Batio and Black Hornets featuring Gianna Chilla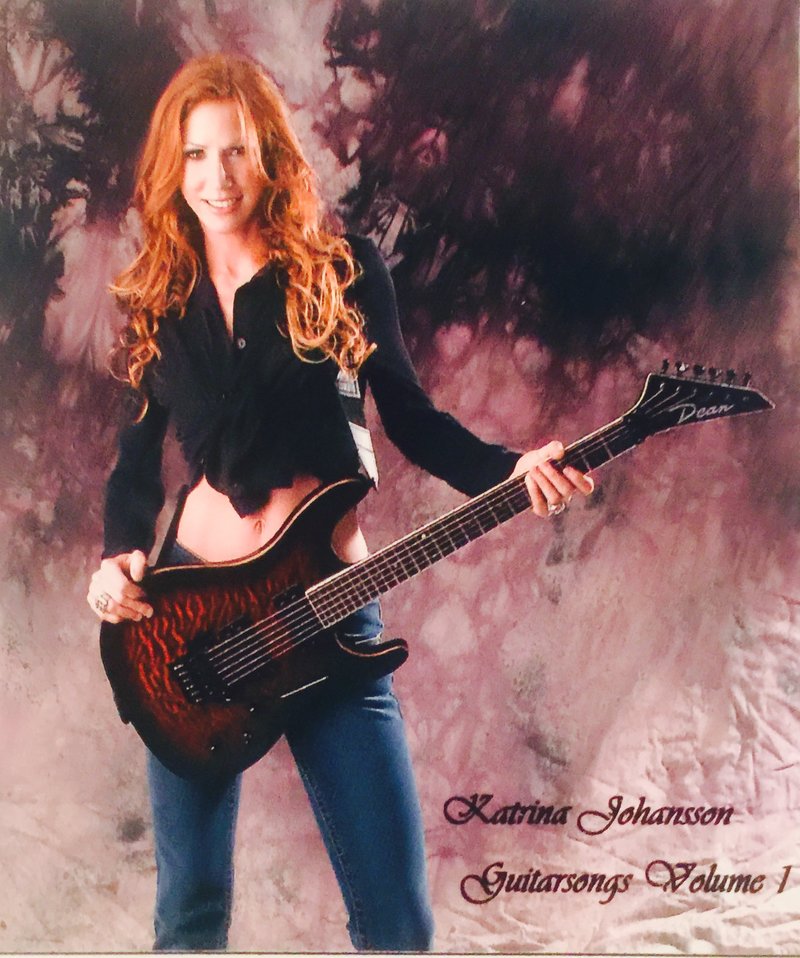 Pictured above: M.A.C.E. Records release - Katrina Johansson