MAB News 
A lot of NEW things here at www.angelo.com! 
New MAB Vintage Merch and MAB online lesson sections have been added to our site. Also, we have included more detailed explanations of each product, especially regarding Michael's albums! 

Michael is now offering 1 hour online lessons, one on one! Get a Skype lesson with the "teacher of the stars!" There are several different lesson packages to choose from! 

Michael has collected an incredible amount of memorabilia
over the years and is now offering some this "rock and roll" history to you! Check it out and see what is available. We are adding more memorabilia soon.
Every one of Michael's solo albums is now exclusively available as a digital download.

Michael is in the process of recording a new solo album. Michael is a prolific songwriter and the new album promises to be his best one yet!
NEW MAB concerts and clinics have been added! 
---

Metal Method Productions continues to sell an incredible amount of MAB instructional programs! "Speed Kills" LIVES!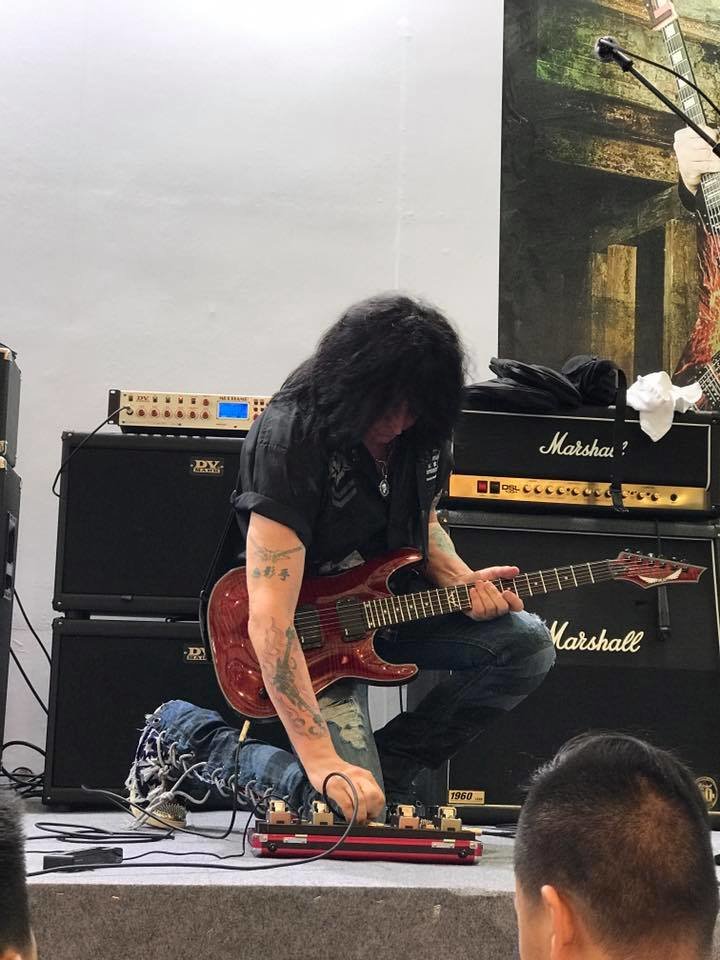 ---
Michael uses DV Mark Amps exclusively! They are Michael's favorite amplifiers. The company and people at DV Mark are fantastic to work with.
---

MAB has a whole series of signature products available from ChromaCast!
All of these products were meticulously designed by Michael along with ChromaCast personnel.

You can now purchase MAB custom guitar cables, MAB custom sets of strings and the fantastic new MAB signature guitar pick! Also, they have manufacturerd Michael's patented "MAB String Dampener" and it's available for only $19.95!

Click here to order all MAB signature products from ChromaCast!

All of these signature MAB products are sold exclusively through ChromaCast!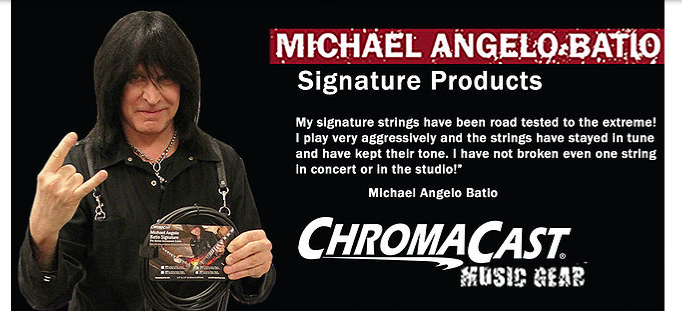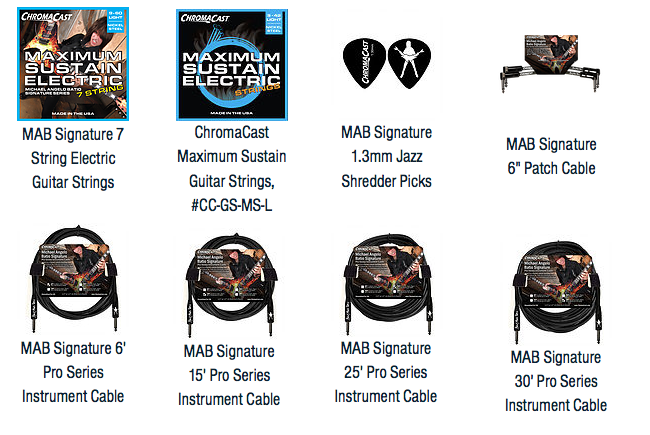 ---
Michael has been with Dean Guitars for a long time. They make amazing instruments! My MAB signature guitars are consistently top sellers. Pictured below are some of the MAB signature Guitars now available from Dean Guitars!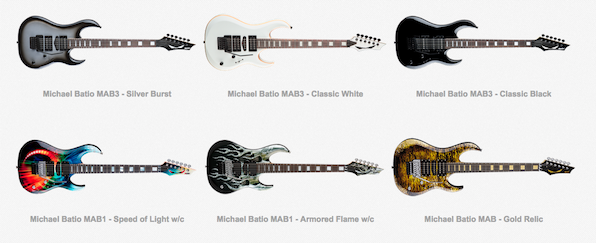 ---
Michael uses a great line of FX pedals
from
Aroma Music
. Michael and
Aroma Music
have developed and released 3 MAB signature models
. They are - an amazing Over Drive pedal and also a Chorus and Delay pedal. They are durable for the stage and sound great! 
Check out the great line of FX pedals from Aroma Music