MAB Gear / Clothes

Michael uses and endorses the following instruments and musical equipment. Michael wears Wornstar clothes at every show.

---
DEAN GUITARS

Michael uses Dean Guitars exclusively.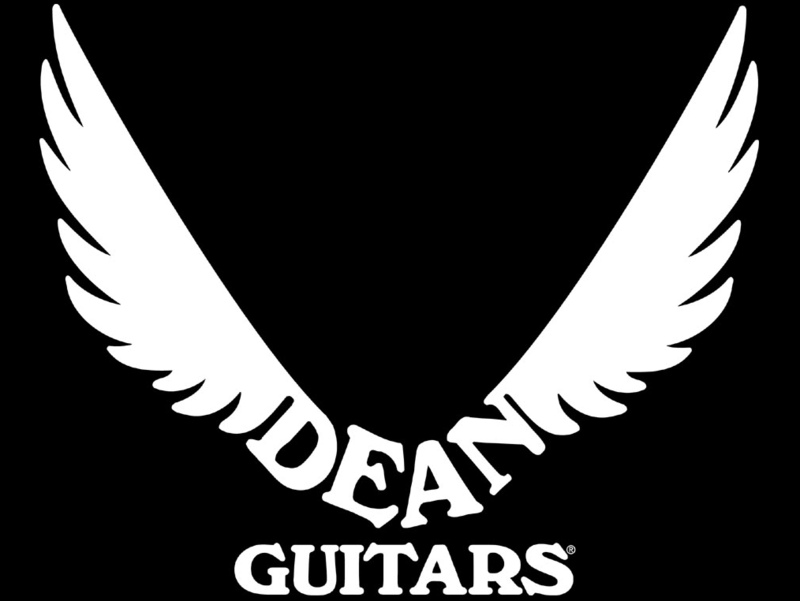 Michael has many signature models available in every price range.

To view his signature guitar series from the Dean Guitars site click here.

M.A.C.E. Music is an authorized dealer of Michael's signature guitars. You can purchase one here from our store.

Michael has a neck position signature pick up from Dean Guitars called the "HWS." It is a "hot" pick up and resonates with a thick, mid range sound that helps give Michael his "signature lead tone." For more information on Michael's "HWS" pick up click here.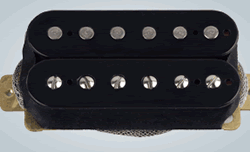 ---
CHROMACAST picks, strings, cables and the MAB String Dampener

Michael has a signature line of strings, guitar cables, guitar picks and the patented MAB String Dampener from ChromaCast!

Michael uses ChromaCast MAB signature strings, signature guitars picks, signature guitar cables and the MAB String Dampener exclusively!

Click here to order ChromaCast MAB signature products!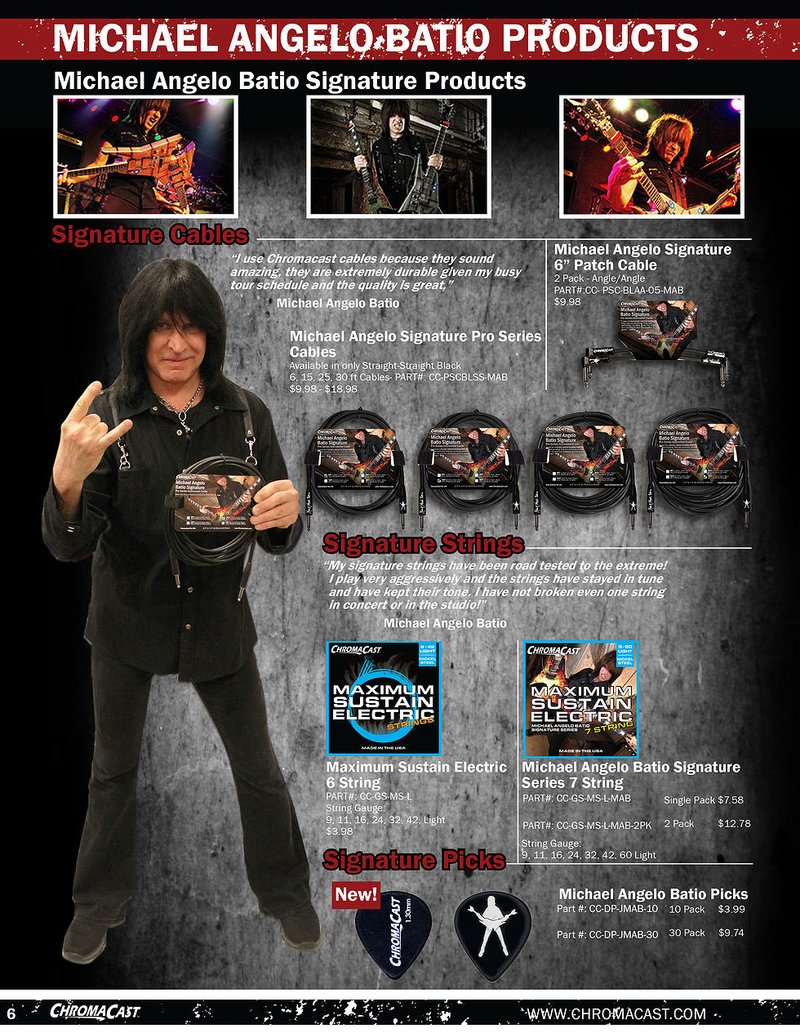 To order ChromaCast MAB signature products click here.

"The MAB String Dampener" is great for tapping and legato style guitar playing!

Easy to use. No assembly required. NO DRILLING anywhere on your instrument!

Michael invented "The MAB String Dampener" to function as a proverbial "3rd hand" when he performed on his famous Double-Guitar. "The MAB String Dampener" slides on to your guitar when you want to use use it and then you can take it off when you are done with it. There is NO DRILLING ANYWHERE on your expensive instrument, NO ASSEMBLY required and no tools are used to place the dampener on or take it off your guitar. 2 Thumbscrews are all it takes to put "The MAB String Dampener" on or take it off of your instrument. "The MAB String Dampener" fits ALL 6, 7 or 12 string, Electric or Acoustic Guitars. People who have seen Michael perform his trademarked Double-Guitar always comment on how effortlessly Michael plays it. Part of his effortless playing is "The MAB String Dampener." The function of "The MAB String Dampener" is to stop ALL extraneous or unwanted string noise. This results in ONLY the note you want to sound is played. All other notes are completely dampened. "The MAB String Dampener" also helps stop excessive feedback, helps "cleanup" your guitar playing, is completely adjustable and moves out of the way when you don't want to use it. If you are playing a passage on your guitar that requires "The MAB String Dampener" you can with one quick motion put it down on the frets and use it. When you are done using it just move the bar up and out of the way. This dampener is so easy to use, install and adjust that we feel comfortable saying it is THE BEST one in the WORLD! Not only does it work fantastically, it looks great.

The "MAB String Dampener" is patented and protected under a patent issued by the USA.
US Patent No. 7,488,880
---
DV MARK AMPLIFIERS AND SPEAKER CABINETS



Michael uses DV MARK amplifiers and speaker cabinets.

They sound fantastic! To go to the DV Mark site click here.

Pictured below: Michael with his DV Mark amplification touring rig.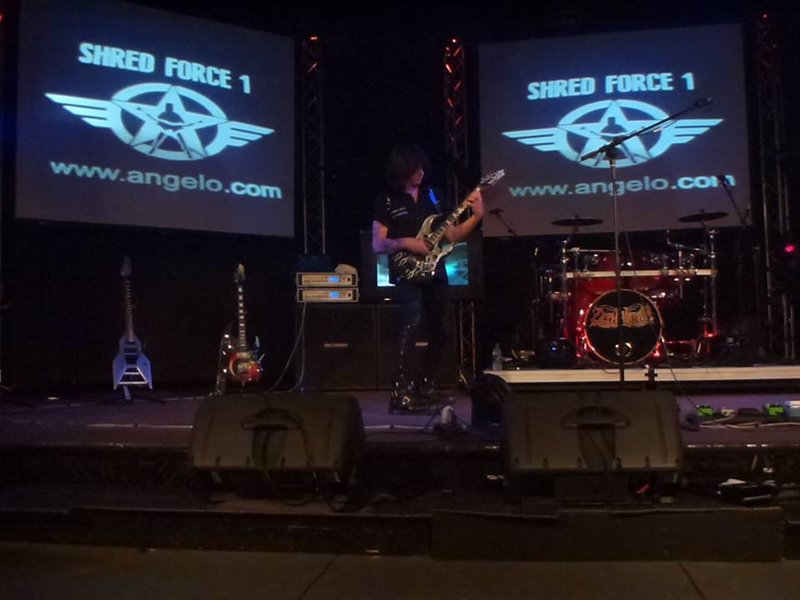 ---
---
WORNSTAR CLOTHING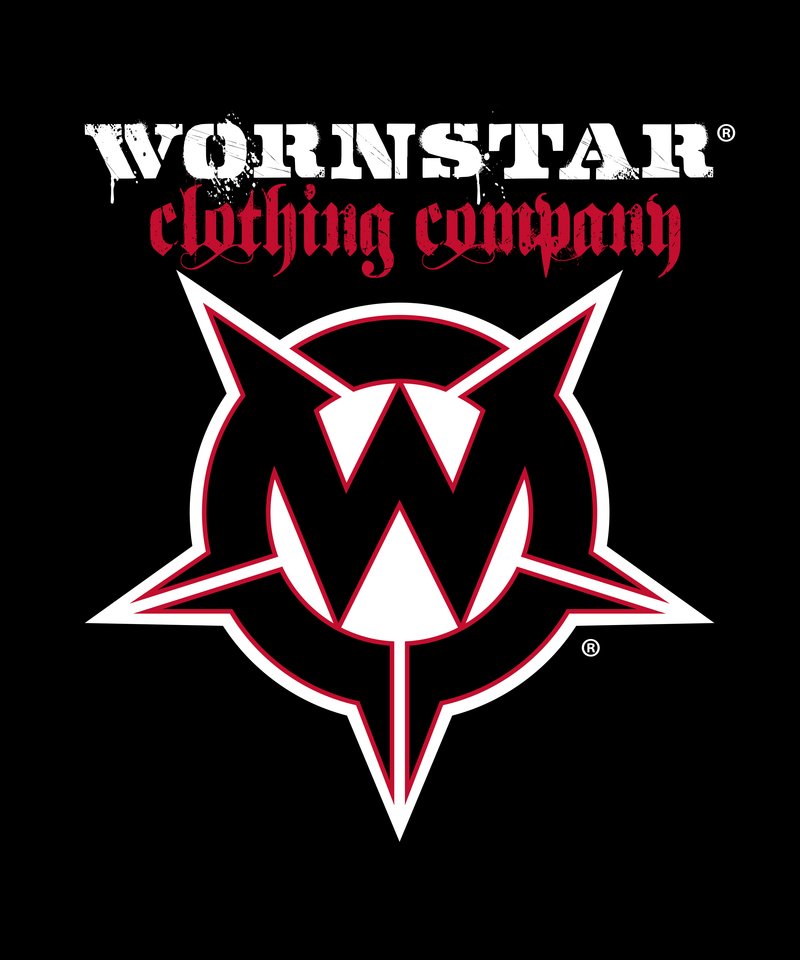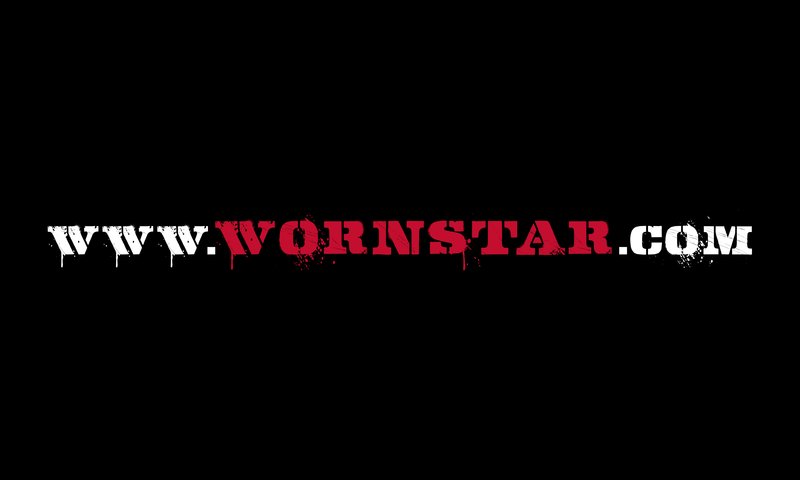 Michael is known for his unique fashion sense and style. Michael wears Wornstar clothes on stage at every show.

Below is a photo taken Thursday November 19th, 2015. Quotes MAB, "I love Wornstar!" They have an incredible clothing line!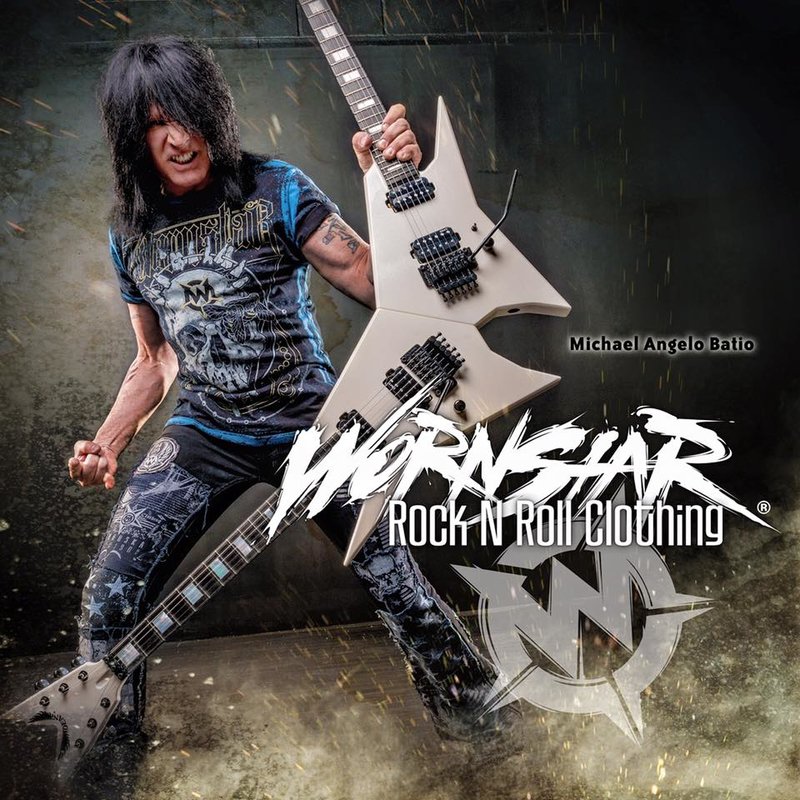 ---

Michael signed with an amazing company for FX pedals called Aroma Music.
Aroma Music has released 3 MAB signature nano FX pedals - an Over Drive pedal, a Delay pedal and a Chorus pedal.
Michael's new signature nano fx pedals from Aroma Music are now available at Amazon! Click here for the Over Drive pedal, the Chorus pedal and the Delay pedal. The MAB signature FX pedals are durable an sound amazing!

They are a great company with great products!
---
THE DOUBLE-GUITAR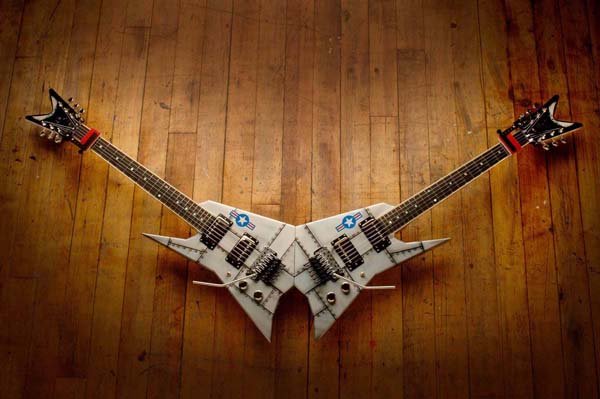 Michael invented and was the world's first player of the twin-necked, left and right-handed Double-Guitar. He plays the guitar right handed and/or left-handed. He also plays both guitars together in harmonies or two separate parts together at the same time.

When asked how he came up with the idea of the twin-necked V shaped guitar Michael's response was: "I wanted to do something on guitar that no one had ever done before and I did it. I wanted to do something different- not be better or "cooler" than other guitarists, just different".

1. The guitar has a truly left-handed neck and a truly right-handed neck.

2. The basic shape is described as a "Twin-necked, V-shaped guitar."

3. The guitar is not strapped around the shoulder like a "normal" guitar but uses one strap around Michael's neck. This gives Michael free access to play either neck (right or left) or both at the same time.

4. The MAB String Dampeners which Michael invented and patented make the Double-Guitar virtually "feedback free."

Michael's first version of the Double-Guitar was actually two separate guitars. He took a "Flying V" guitar and fastened it to a snare drum stand. This was a right-handed guitar faced in a left-handed playing position. Another "V" was strapped (right-handed) around his shoulder. He played the left side first, then the right side, then both at the same time. The Double-Guitar has come a long way since then. Dean guitars built the first "factory" custom Double-Guitar.

Next, Michael and guitar tech Kenny Breit came up with a new way to attach the two guitars. They took a flight case latch and retrofitted it to the back of each instrument. Now it took about 5 seconds to put the Double-Guitar together.

When Michael first performed the Double-Guitar "in concert" it started to "feed back" when he began to play both guitars at once. Immediately after that show he started thinking about some way to dampen the strings (when he played both guitars at the same time). Something that could stop noise at high volumes and be moved out of way when it wasn't being used. Michael invented The "MAB String Dampener." It is adjustable and fits any guitar. The "MAB String Dampener" has gone through several new modifications and is available through M.A.C.E. Music.

Michael has had custom made Double-Guitars built for him by Dean Guitars (Mike Lipe) and Wayne Charvel for Gibson guitars and BC Rich guitars.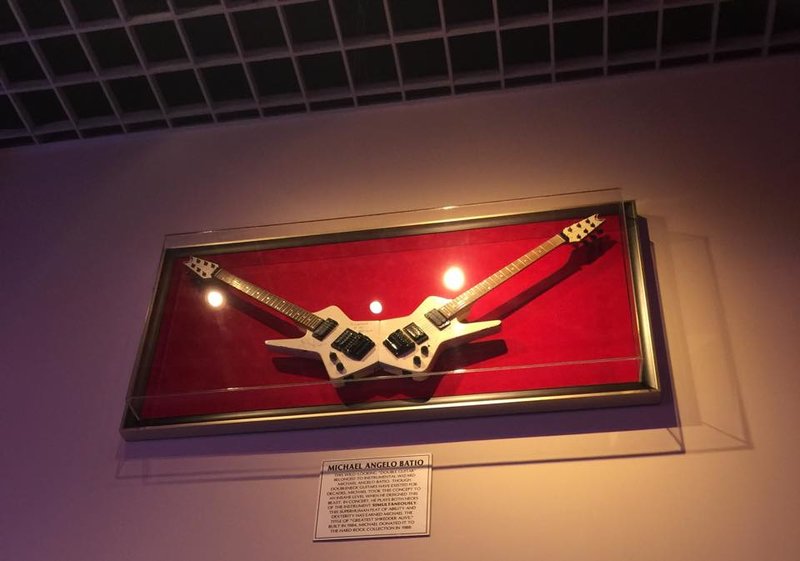 ---